Real estate agents understand that lead generation is the most crucial aspect of the real estate business. Now, there are many ways to generate leads, but the most beneficial ones are by utilizing real estate lead generation companies.
What Are Real Estate Lead Generation Companies?
Lead generation companies help real estate agents gain local buyer and seller leads. They help you simplify the search for exclusive leads and provide you with a steady supply of quality leads. As most of these companies cater to both agents and home buyers and sellers, the new leads you gain are all motivated and ready to proceed with the property deals.
The monthly fee of cost per lead is comparable to the normal expenses that you would incur for running a website or a running range of ads in the market. The fact that you will be getting leads at the same cost directly makes working with a lead generation company a more feasible option from the financial perspective.
Whether you are part of a team of REALTORs® or you work independently, you need to strike a balance between generating leads and being attentive to your clients, and closing real estate transactions. A lead generation company will help you tilt the balance in your favor.
Benefits Of Real Estate Lead Generation Companies
1. Obtain Real Estate Leads In Less Time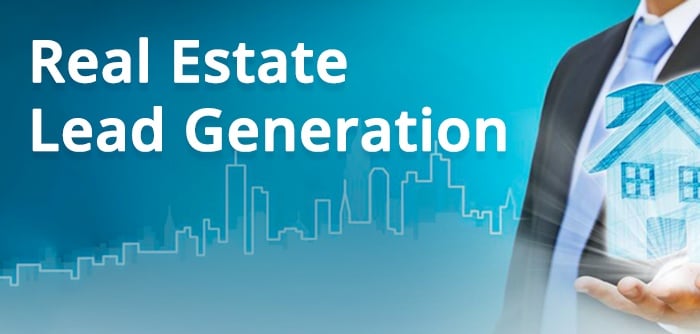 The prime benefit of working with a real estate lead generation company is that you save a lot of time that is otherwise spent on trying to find prospective clients. If you are looking for homeowners who are considering buying a home or selling their home, then working with a lead generation company may be the best way to find them.
2. Steady Supply Of Buyer And Seller Leads Helps Your Business Grow Faster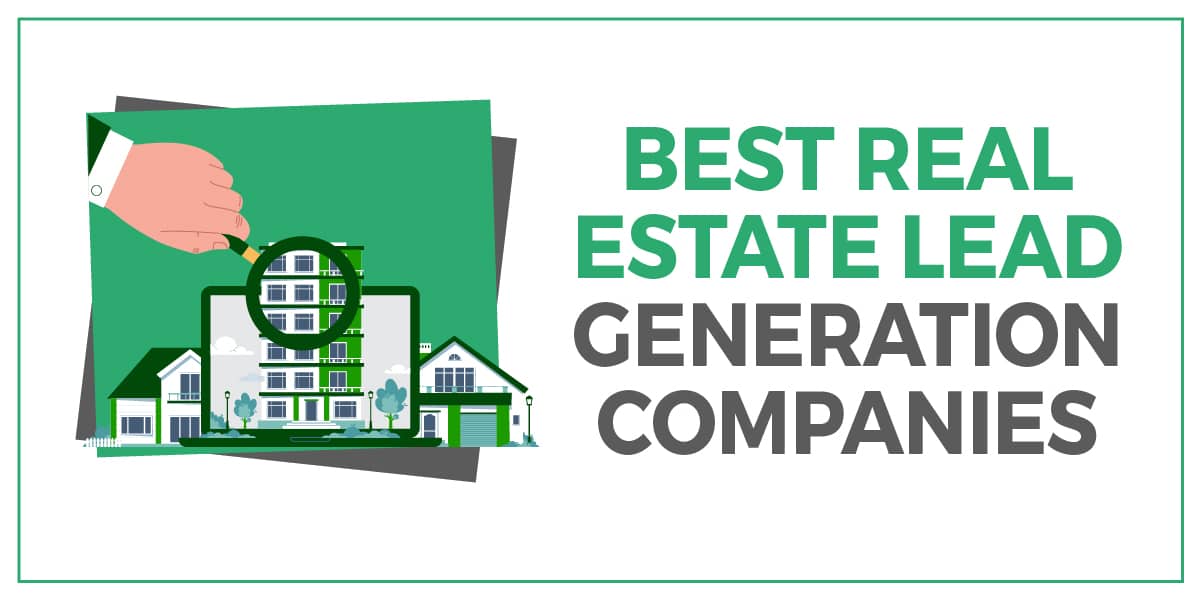 It is not easy to find a new lead source every time. The real estate industry, like all other businesses, tends to go through a cycle of ups and downs. When the market is on the downswing, or when there is a slow period, you can utilize a lead generation company to your benefit.
When it comes to lead generation, these companies utilize a range of real estate marketing strategies to obtain buyer and seller leads. For a real estate agent, this is highly beneficial as they can focus more on the other aspects of the business, such as providing excellent client services, conducting open houses, and managing social media marketing.
3. Best Real Estate Lead Generation Companies Provide Multiple Benefits
There are many companies that offer leads, but before you decide to sign up, do check to see what additional benefits are being offered by them. For instance, Dorrmat.com is one of the best lead generation companies that does not only provide real estate agents that work with a high number of leads per month but also provide a range of additional features.
Dorrmat platform is meant to bring together those who want to sell their homes with the best agents. Every lead is carefully vetted to ensure that the agents get leads that can be converted into clients. With a combination of excellent marketing strategy and predictive analytics, Dorrmat leads will help you take your real estate career to new heights.
The Dorrmat platform also provides you a host of services for free, some of which are as follows.
A. Backend CRM
A Customer Relationship Management (CRM) tool is the tech tool that a real estate agent needs the most. Dorrmat provides you with a robust backend CRM. You are also provided a lead capture link integrated with the system of the CRM. This enables you to capture multiple new leads and add them directly to your CRM.
B. Branded Landing Page
With Dorrmat, you also get the benefit of branded presentation. For new agents, this is extremely beneficial, as, in the initial months, they may not have enough budget to build their own website. However, with this feature provided by the company, you will have a professional page to show your clients during listing appointments.
You can even link this with your other digital marketing efforts and also use this to funnel your inbound clients from Facebook ads, Google ads, or other marketing activities.
You also have the option to showcase your property listings and put up the positive reviews that you have received from your satisfied clients. All of these can be used to gain more clients in the near future.
C. Real Estate Vendors Inclusion
Dormat provides a way to add your vendor list of professional relationships you have in the business from your title and escrow company, your lenders, home maintenance companies, photographers, stagers, home inspectors, and the list goes on. This way you make it easier for your clients to gain one of the best experiences with you.
For example, you need to have a network of lenders, mortgage brokers, handymen, painters, plumbers, lawn service providers, home stagers, and more. Dorrmat provides you with the feature to include these service providers in your profile.
This has two key benefits, firstly you are in a position to help your customers with all their home needs, and secondly, you can boost your business through referrals from these professionals too.
D. Customer Support
Although Dorrmat has a highly streamlined and easy registration and onboarding process, they still provide excellent customer support to the registered agents on the platform. The company's aim is to combine long years of real estate experience with the latest technology to ensure that all the realtors are able to obtain an effective lead pipeline.
Summary
As a real estate agent, you might have different lead generation strategies; still, the most reliable way to generate quality leads is by working with a real estate lead generation company. In this article, we have highlighted all the benefits that real estate agents can get when it comes to acquiring potential clients and the additional marketing tools that help boost their real estate careers.